INTRODUCTION
Since the Criminal Finance Act came in in 2017 it is now more important than ever to ensure compliance within your supply chain.
Core Finance Management have been working alongside recruitment agencies and helping to pay their contractors since we were opened in 2017. Our highly trained experts have a wealth of extensive knowledge of the temporary contractor market and we are well equipped to provide your candidates with a level of service that is second to none.
When you decide to partner with Core Finance Management, we really do believe in the personal approach. One of our highly skilled experts will visit you personally at your offices and you will have a single point of contact at Core to get your questions answered quickly. At our initial meeting an informal Service Level Agreement will be put in place, so that we can tailor our service to meet your exact needs. We appreciate that no two agencies have the same requirements and therefor won't treat you as a generic company but with your actual needs in mind. Core deal with real people day in day out and we are delighted to catch up with you as little or as often as you require.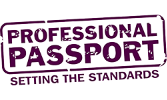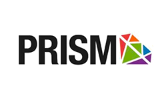 Core Finance Management are accredited by Professional Passport and Prism and we regularly undergo audits to ensure our service is up to the premier standard you expect from us.